My last week got overrun by more vacation planning and I didn't really have time to do much writing. However, since I've turned my gaze once more to the fun fun prospect of organizing my next international adventure, it seemed like a great time to share my process with you.
---
Plan? That sounds like WORK! Isn't a holiday supposed to be FUN? Yes, but if you want to maximize your vacation time and money, taking the time and effort to plan ahead makes a world of difference. Unless you're rich enough to just hire someone to plan the trip for you (and even then, finding the right tour company is important too!) you need to commit to planning. The time-money-quality triangle applies to everything, even holidays. The more time you put into the plan, the less money you need for high quality results. 
Step 1: Find Your Holiday Mission Statement
Planning a trip doesn't start with booking a hotel and flight. There are some pre-trip questions you should really think about before any web searches or bookings take place.
How do you want to feel?

One of my friends loves laying on the beach with a book for days on end, but that sounds boring as heck to me after about 3 hours. Neither of us is right or wrong, but we want different things from our holiday. It's important to know what your goals are, it's kind of your vacation mission statement. From then on, any time you're faced with an option or choice you can check to see if it matches your mission statement. Much like for a business, a vacation mission statement works best when it's as specific as possible, while still being brief.
What you want from your holiday? Leisure? Adventure? Food? Shopping? Change of scenery? Nightlife? Art? History? Be pampered? Get dirty? 
What do you want to see?
Decide if you're having a destination holiday or an experience holiday.
Destination holidays are those where you want to see a specific place like Rome or the Pyramids. There are awesome things everywhere in the world, but there's only one Rome. Destination driven holidays should be more focused on off-season travel to maximize savings and also to avoid the high-season crowds. 
Destination driven holidays also need to think about weather as well as expenses. My favorite Thai island is closed 6 months of the year. Last fall, I had to find a different magical island getaway. My friend wants to go to Egypt and for a minute she thought she'd go in the summer break until I showed her the weather reports that include regular temps in the 40s (C). Now we're going in February.
Experience holidays are ones in which you first consider your time off, and then see what's having an off season sale that you might be interested in at that time. Sometimes, you can't help but go to the popular place at the popular time. Work and school schedules are not always cooperative, but it is worth considering what else is available.
How long do you want to go?
Long weekend? 10 days? A month? There are vacations for nearly every length of time. Bear in mind shorter times should focus on one or two main activities in a single place with minimal travel. 
The less time you have in one place, the more detailed the planning needs to be. You might be fine spending an afternoon getting lost in town or just sitting at a cafe people watching if you have several days to spare, but if you get lost on your only day to do/see THE THING you'll be really sad.
How much do you want to spend?
There are places in the developing world where you can book a luxury resort for 300$ a week (I did that in Egypt), places where you can eat amazing gourmet food for 25$ a meal or less (China and the Philippines for sure), there are places where a beer is 0.50 cents (Prague!) and places where a beer is 8-12$, places you can get a private room for 5$ a night with breakfast included, and others where a room in a dorm (sheets not included) costs 40$.
Don't worry about the cost of individual things at this point, just think about how much you are willing to spend per day on average (take your total trip budget, subtract airfare, divide by the number of days you want to travel). Once you know your budget, you can check it against other travelers' experiences to see if it's enough for the place you're dreaming of. I find that a lot of the blogs for backpackers are decently accurate for minimal daily expenses, and that the cost of living websites are more accurate for "family vacation" style spending. Most of SE Asia is 30-40$ a day for good times and EU is 80-100$ a day if you're frugal.
Who are you going with?
Discuss the practical things – I almost forgot this one because I'm so used to travelling alone, but it is important. Not only do you have to ask all the previous questions of your travel buddies, you also have to think about room sharing (my mother snores so loud I'm not sure how that's going to work when we travel together), as well as age or ability limitations (meeting my friend with a 3 yr old last summer, I had to think about 3yr old human needs). Travel buddies can be great company and help save money on things like renting a car or a room when you can share, but it's a compromise on location and activities.

Be upfront about your goals and expectations – If possible, try to pick travel buddies who share your travel goals and habits. If you can't do that, discuss them in advance so you have a way to handle when you want different things. It is so easy for a holiday to turn into resentment when people are tired, sunburnt, hungry and didn't get to see/do the thing they wanted. If you are travelling with people who don't share your goals, make sure you're both ok splitting up sometimes so that no one's feelings are hurt when you want to do something different.

Make time for each other – I don't just mean plan with them, I mean that they need to have a place on your itinerary. What will you share together other than the hotel room? It's almost impossible to make another person your top priority when you're going on a (probably expensive and unique) travel experience, but it will help if part of every day is focused on each other more than the sites, even if it's just one of your meals or a drink before bed. This applies to anyone, not just a romantic interest or spouse, but family, friends, and acquaintances. 
Step 2: Accommodation and Transit
Wait! All that was Step 1??? Yes, but it's not as bad as it sounds. Step one is mostly thinking, and a little bit of research to help you get the answers to those questions. Don't skip it, though, because you'll use those answers to shape everything that comes next.
The Flight
The flight is the biggest purchase you're going to make and it defines the rest of your holiday. I think of it as the spine of the vacation.
For a destination trip (or once you've decided your experience locations):
The flight search matrix used by Google is a great way to be able to see all available flights between to airports. Websites like Travelocity, Priceline, Expedia, and Kayak ALL use the matrix to search. It's faster to go directly to the matrix instead of comparing 20 websites.
For experience vacations (or to narrow a list of potentials in a specific area):
You can look at a website like Kiwi.com to search "Anywhere" and see the cheapest flights during your holiday time, or you can search by country, or you can use the map function to just scroll around the globe and see where cheap prices are. I love this for wanderlusties who find themselves with time and money restraints because there's always something awesome at the other end and discovering can be fun.
My trip to the EU was I'd say 40% destination 60% experience. I wanted to go to north Europe, I was less picky about the specifics.  I looked around at prices and noticed that CDG is cheap and convenient to fly into. I could have opted for round trip, but it would have meant making my route a circle or doing a long backtrack and I wanted to get at least one Nordic country in on this trip. I did a quick check on some sample bus prices (like Paris to Amsterdam, Amsterdam to Oslo) and decided I could do it. Thus my return flight airport was decided, and I went over to the Matrix to find the cheapest flight. I got a ticket with Russian airline Aeroflot through Moscow for under 1000$. The cheapest options on flight booking websites were 500-700 more.

Conversely, my winter holiday is far more destination driven. It's going to be much harder to find such a great deal. I originally wanted to do Morocco, Israel, Jordan and Egypt (my friend is joining me for Jordan and Egypt). I haven't found the perfect ticket yet. Kiwi thinks it will be around $2000 to fly Korea to Morocco to Jordan to Egypt and back to Korea. It IS a lot of flights, but I hold out hope that several hours of testing options on the flight matrix will save me a few hundred dollars.
Search nearby airports – Flying one airport and then taking a bus or train out to a cheaper destination could save you hundreds of dollars. It's worth comparing airports, and checking the price and timing of the ground transit before you buy, just to be sure. I don't recommend this for short holidays (less than 3 days), but the longer your holiday is, the more worthwhile this becomes. In New Zealand, I flew in and out of Auckland even though I didn't want to do anything in that city. In the Philippines, I had to fly into Manila, sleep in a little airport hostel, then fly to Bohol the next morning.
Choosing Your City/Cities
Destination vacation people will have done this step before buying plane tickets.
Experience vacation –  "I'll just see what's there when I land" is not a reliable recipe for a great holiday. It's a little like the lottery. Stack the odds in your favor and read up. Even if you think you know where you're going, it doesn't hurt to read about your destination on something other than Trip Advisor and Lonely Planet.
In the winter of 2016/17 my destination was "the Malay peninsula". It looks small on a map, but it is big on the ground. I almost ended up missing out on Koh Lipe because Langkawi has been famous longer. Reading more sources gave me more options, and better information to make my decision with.
Read the blogs – Find some bloggers who share your holiday mission statement. It doesn't do me any good to read bloggers who love to bike across Europe because I will not be doing that. Ever. I found a blog that talked about running tours of cities and nearly fainted from thinking about it.  Find unique bloggers who share real details. Mainstream bloggers like Nomadic Matt are fine for finding out the basic details and some run off the mill travelling advice, but for my taste, when I'm trying to decide where to go, I need the atmosphere, the mood, and the experiences of someone like me.
Check the local transport options – In addition to attractions, hotels and ground transit can shape your city choices. If you're going to places with good public transit, it's easy to land in one place for a bit and then move to another hub. If rental cars are cheap, you might consider driving around some of the rural parts of your chosen holiday spot. 
Move at least once a week – Happiness experts say that the shiny new vacation smell wears off after about 7 days in the same place. I like to change cities at least once a week, but if you want to spend your whole summer in the Maldives laying on the beach, it's still a good idea to break it up by moving to a hotel on the other side of the island or taking a weekend to explore the mainland. After 7 days, things become a "routine" and the mental mood boosting benefits of vacationing begin to taper off sharply. Relaxing holidays will tend to move less, while exploring holidays will need to move more. How much more often than every 7-8 days you move will depend on your goal.
Finding Accomodation
Don't stay anywhere you don't feel safe or can't get good sleep. It's not worth saving money if you're stressed or too tired to enjoy the next day's activities.
Do try to minimize your accommodation costs unless the resort itself is the center of your holiday (which is fine, private beaches are dreamy).
Shop around – It's good to have a range of search options to keep your prices down. I like Airbnb and Booking.com the best, but I've been known to poke around Hostelworld. Sometimes I've just made email arrangements because I'm traveling to the back end of nowhere. Most of these places give discounts to non-cancellable reservations, but if you want to maintain flexibility, its a good idea to book places you can change later in case you find something better or change your plan altogether.
Beware hidden costs – Things to think about besides the room price: are any meals included? Do you need parking? Do you need a shuttle service? Will you need laundry service? Is it close to public transit? A great room price can be ruined if you have to pay 20$ a night for parking, if you have to walk a mile to the bus stop, or if there's no place to eat nearby (this happened to me once in Korea and my hostess, bless her heart, fed us, but it was embarrassing!)
Location, location, location – When booking my rooms, I'm typically going back and forth between the booking site, a map of the region, and some travel blogs. Sometimes the map will show me something interesting because Google does that now. Sometimes the hotel will mention famous nearby sights to check out, and always travel bloggers will tell you about their own experiences there.  I spend ages staring at maps, reading blogs, and looking at the map function of Airbnb. It can show you the prices of a large geographical region. Sometimes I find great prices and realize I don't really want to GO to that place so it's useless.
Quality is subjective – Reading reviews of accommodation is tricky. If the person leaving the review has a different set of values and expectations than you, their review may not be helpful. Don't just look at stars. Look at how many people reviewed something. A 4 star rating from 200 reviews is better than a 5 star rating from only 10 reviews. Read the things people liked, but also read what they didn't like. Are those things important to you? Can you sleep in a room where you might see a rat to save $$? Do you HAVE to have A/C? Do you want to meet other guests or have more privacy? What is the standard in that country? I found that a 2-3 star (of 5) rating in developed countries is equivalent to a 4 or 5 star place in developing nations.
Prioritize – For me, feeling safe is #1. I don't like to stay in co-ed dorms if I can avoid it but female only dorms are often more expensive. I also won't stay in an Airbnb with all men (one or many, I don't do it unless there's a female in the house).  I've learned I can sleep just about anywhere for one night, but I prefer a single room, or a women only dorm in a clean place in a non-party part of town (I do not like hearing people throwing up from being drunk while I'm trying to sleep). I also look for transportation options (parking if I have a car, bus stop if I don't).
Things like lux decorations, pools, spas, and services are less important to me, but you need to know your own priorities. If you want to party all night, stay in the party zone. If you can't enjoy yourself unless you're staying in the Marriott, then increase your budget or pick cheaper parts of the world where those resorts are affordable. Sharm el-Sheik in Egypt is great for that. You can stay in fancy beach resorts for a fraction of the cost of other countries.

Local Transportation
Minimize travel time – I've seen tourists travel for hours to reach someplace and look for 15 minutes, take a few pics, and then get back on the bus. I don't understand this method of travel. I think transit should be minimized. I don't like to spend more than 4 hours a day in transit (except the flights in and out). It's not always possible, but it is important. The comfort level of your transit is also important, as I learned in Thailand. A 3 hr bus ride in a plush comfy air conditioned seat is much more tolerable than a 3 hr ride in a cramped, hot, minivan.
Travel in your down time – In EU this summer, I traveled on Saturday so I wouldn't have to fight weekend crowds at popular venues, and I used them as rest days where I could just relax and travel from one place to another. On shorter trips, I like to do intercity transit early in the morning or last thing at night. If you have to go a long way, it might be worth looking into sleeper cars. When we were in China (a huge landscape) we did that a couple times and skipped out on hotels for the 8-10 hour train rides overnight.

Research the details – If you're going in the off season, you can probably buy tickets the day of your travel, but in the high season it's best to make reservations. Look at the time tables and make sure you can get to the bus/train station on time. Compare the bus and train costs. I found that taking the bus around France and Holland was great, but that in Germany the train was cheaper.  I took a bus from Singapore to KL, but a train from KL to Ipoh.

Look at alternative travel options – Sometimes local flights can be more efficient and cheaper than bus or train. Sometimes there are even boats. Which I love. I took a ferry from Jordan to Egypt last time I was there. It was not any cheaper than flying, but it was a much cooler experience. I also had to take a boat to get to Koh Lipe and back since there are no airports on the tiny little island. Now that I've been, I know I probably could have bought my ticket when I got to the port, but at the time I had no idea how full it would be so I made sure to book online.

Check the reviews – In some cases you won't have choices, but when you do it's best to check and see if you can find a picture of the fleet that is NOT on the company website. I thought the boat to Koh Lipe would be like the ferries I'm used to where we could go up on deck and with that in mind, I was looking into a 3 hr boat ride. When I read more and realized that the Thai ferries in the region are all very restrictive and make passengers stay seated below decks, I opted for the shortest possible ride instead.
When in Rome – Not literally, but when it comes to getting around, it's a good idea to see what locals do. I did so much research on inter-city transit to get from one place to another, I neglected to pre-research city buses to learn how to get around once I was there! It turns out, every one is different and it was a huge source of stress for me last summer.  How do you use the bus/tram/metro system? Do you need a bus pass? Where do you buy tickets? Does it cost more to buy one at a time or get a pass? Is the tourist pass worth it? Don't assume it will be easy to figure out when you get there… it won't be.
Step 3: The Details
Now you have your cities chosen, your hotels booked, and a solid idea of how you'll get around. Time to narrow your focus and figure out what you'll do in each location. Show up and see what happens is not a strategy that works for most people. It seems very romantic, but most people find they end up sitting around on Google trying to do the research they should have done before they arrived.
Brainstorm
Write a list – Just make a list of names of all the places you can find where you're going. Websites like Trip Advisor and Lonely Planet come in handy at this stage. They are great resources for building a basic list of things to see. They are a bit limited to the most popular tourist attractions, however, so try adding something like Atlas Obscura to your search.
Dig deeper–  For more unique travel opportunities, check travel blogs and Facebook pages and other types of social media from smaller voices to see what isn't being seen by the big famous travel sites. I found a magical heated waterfall in NZ this way. I've learned about unique food in tiny restaurants, and the less famous but just as beautiful temple or church next to the one full of tourists. You get beautiful memories and you often get the place mostly or even all the way to yourself. I can't provide links because each blogger focuses on different places and experiences, but if you type the name of the place + "blog" or "travel blog" you should get some decent results.

Check the map– Once you get a list written down, you can start searching for what's near them geographically. Pull up the Google Map and see what pops up next to your famous site or on the route from your hotel to that site. Read more blogs about people who went to a famous site and see if they did any side trips. I had a side trip for buffalo ice cream on my way back from a famous site in Bohol. Local water-buffalo being milked for ice cream… that's a unique holiday experience.
Expand your search – If your'e staying in one hotel more than 3 days (it hardly ever takes longer to see the highlights of one city, although of course you could explore a single city for years and not see everything, many people on holiday like to maximize experiences), you can look at day trips from the city you're in. Can you do a tour to a nearby natural reserve for hiking, kayaking, fishing, etc? Can you get a bus to a neighboring city and see their sights? I found an amazing spa in Aachen Germany about 2 hours away from my hotel in Lanaken Belgium.
Read until your eyes blur – Keep adding things to your list.  Make your list as long as you like, don't worry about all the details of each place yet, this is the brainstorm phase. Anything that sounds interesting, put it on the list.
Edit the List
Location, Location, Location – things that are close together can be done on the same day, while things that are far away, not on the public transit line, or not near anything else cool might be cut from the list. I had the Tower of Eben-Ezer on my list, but when I realized how far out it was and that it would take me hours each way without a car, I reluctantly took it off the list. Other times I've gone to a place I was only semi-interested in because it was 5 minutes walk from my primary stop and had a great experience.
Timing is everything –  Check the days and hours of operation, and the price. If it's not open when you're there, if it conflicts with something you want more, if it costs too much, cross it off the list. Do you need to book in advance or can you buy tickets at the door? How long is the line? Many attractions have "skip the line" tickets that let you save time. When we went to the Catecombs in Paris, the line was 3 hours long. We had skip the line tickets and got in with only about 5 minutes wait. I completely failed to buy my Kremlin tickets ahead of time, and had to choose between standing in line and seeing the Kremlin or doing literally anything else in Moscow that day.
Read the reviews – Read reviews, look at pictures, visit the website. Look beyond rating and see what people are saying. Are the things they talk about important to you? Does this seem like something you'll like? More than once I've declined to visit a city's most popular tourist destination because it just didn't seem that interesting to me.

Prioritize – Your list should be divided into "must see" and "see if there's time", with a side of "bad weather options". Make sure you have no more than 50% of your list as "must see". Even after editing out all the places you can't get to, can't afford, aren't open, or aren't interesting, the list should still be huge, and contain more things that you can actually do in the time you have because you might need to change something based on weather, unexpected closures, illness, or random acts of gods.
Step 4: The Schedule
It's a good idea to have a schedule, as long as you know that it will change. I don't want to spend my precious vacation time thinking about what to do each day. Sometimes I write detailed schedules down to the half hour, other times I make "day itineraries" grouping nearby activities together so I can wake up and say, ok today I'll do itinerary 3.
Booking in Advance
Use your priority list and start with things on your "must see" list that require (or strongly suggest) advance reservations. Once those are filled in, you can start adding things that have variable times and things from your "see if there's time" list.
Visit the website – Almost all of them have an English page and will tell you how important it is to buy tickets in advance. Some places don't even sell tickets at the door. 
Don't Over-schedule
The temptation to squeeze sightseeing into every moment of the day is strong. Avoid it. A single event or a bike/walking tour that lasts 2-3 hours is a "half day" event (2 per day). Anything more than 5 hours is an "all day" event (1 per day). I can't make you slow down, but thousands of travelers over several decades agree that seeing fewer things, but experiencing them more fully is a more satisfying experience.
Make time for meals! Oh man, the number of times I've ended up not getting food because I've been so busy looking around. It's a tragedy especially if you're travelling anywhere with good food… soooo basically everywhere. Street food is awesome and should be tried, but you need to sit down and rest too.
Organize by geography – When I was in the Philippines, I had itineraries that could be done on any day, as long as the items were done as a group because they were all close together. You can sneak tiny things into a day this way. If there's something that will take less than an hour quite close to one of your half or all-day events you can work that in without killing yourself.

Time is a Gift – You look at an itinerary like this and you think, OH we're wasting so much time, but you are not. You are giving yourself a precious gift. Now you have time to get lost, to explore, to check out that cool thing on the way you didn't know about, to stop for an ice cream or coffee, to meet people along the way.
Be Prepared to chuck the plan – If you travel with an open eye and open mind, you'll also find new and interesting things along the way. Sometimes it's meeting people who invite you along, sometimes the concierge or Airbnb host tells you about a local secret, sometimes you just walk into a wine festival in the park (true story, happened to me in Prague). You want to be able to make time for these things, and in order to do that you need things you can move around in your itinerary.
Step 5: Organize Your Documents
Gone are the days of having to print our whole holiday itinerary and carry them around in waterproof document cases! Yes, people did that. Sometimes I still see older couples doing it. I'm not saying it's a bad idea, and if you're not going to be around computers or the internet, it's VITAL, but now that we can store everything in the cloud, we can access schedules, booking details, and vouchers with our phones!
At a Glance – There are countless apps you can use to organize your itinerary, but be sure you get one that is easy to read at a glance. You've seen my color coded spreadsheet that shows a calendar where I put the things I've scheduled and bought tickets for, but I also use something like a Word.doc for the list of things I can do more or less whenever that includes addresses, websites and phone numbers I may need, and any itinerary groupings.
On the Cloud – I make a dedicated folder in my cloud storage for all vouchers and receipts for everything I bought online from hotel reservations to museum tickets for each trip. I filter all my emails related to the holiday into a dedicated email folder for easy reference. I also keep photos of my critical documents. I know not everyone is comfortable with this, but if you lose your passport or ID, it will be easier to show your Embassy a picture of your missing credentials so they can help you faster.

Offline – If you won't have data or internet when you arrive you can also download the documents you need to the phone's storage. Some strange places in the world are still requiring printed vouchers/ tickets, so double check when you make reservations if you can use the pdf or email as proof or not.
---
What is all this for?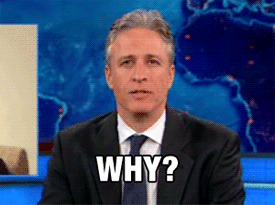 Planning a holiday can certainly be fun and help you build anticipation for your upcoming adventure. However, it can also be a lot of work and there are days when you'll want to throw the towel in and just wing it when you get there. Trust me. Don't. 
All of this painstaking work helps make sure you get to see the best your holiday destination has to offer you.
make sure you don't show up to a venue that is closed or sold out.

minimize transit time by grouping your events together.

maximize your bucket list by prioritizing only one or two things a day. 

have enough time to do everything and a way to stop and rest as needed. 

alleviate the stress of where to go and how to get there while you're jet-lagged and culture-shocked.

explore organically by leaving a little extra time every day that could be filled or changed as needed.
I hope your next adventure is everything you dream.
Happy Travels!