Whenever I read memes or even articles about teaching jobs I sort of laugh and groan at the same time. I genuinely do not believe there is another career where everything from your day to day duties to your mission statement can change so much from one place of employment to another. I'm also sure that if my blog were more popular, a bunch of people would come out of the woodwork to tell me why their job changes as much or more. It's not a competition. The point is, at the beginning of my career, I had one set of conceptions about the job of teaching that have continuously been challenged and forced to evolve every time I move to a new country or job. Starting my new job in Gyeongju was no exception.
---
*Disclaimer* Education is a deep and complex field. People get PhD's in it. Libraries full of books full of educational theory exist. I'm not trying to encapsulate the total sum of the educator's experience. I'm sharing my own personal experiences, my progress through this wild career, in the hopes that it is interesting and perhaps sheds a little light into the world of ESL Education and teaching abroad.
In the Beginning
I started my teaching career at the college level. I did tutoring before that, but it's not really the same. Tutoring is a kind of gateway after school job for future educators. My very first gigs were at a community college teaching adult night classes in digital photography and Adobe Photoshop. This was so long ago and far away, I can't even remember the name of the school or the dates of the classes to put it on my CV. It was also before the advent of quality camera phones, automatic everything and Instagram filters, so people actually had to learn the settings on their camera and the basic functions of Photoshop to produce the same quality image that your average phone can produce today.
I wasn't originally even supposed to do it, but my roommate had accepted too many freelance jobs and needed to foist her classes off on someone else. I mean, I was basically qualified in education and work experience (using Photoshop as a part of my oh so glamorous job at the wedding videographer's) but it was not a class I applied to teach nor interviewed for, it was one that I ended up doing as a favor.
I had no idea what I was doing as far as instruction, however. Knowing a topic and knowing how to teach that topic are worlds apart. Lucky me, it was adult continuing education and most of the people signed up were hobbyists who wanted to make better vacation photos. I basically showed up and demonstrated photography techniques then answered questions. There was no lesson plan or assessment or anything that I associate with proper teaching these days.
Years later I was a teaching assistant while in grad school. This is a wildly variable position that can mean anything from "teach this class for me because I'm busy with a research project" to "here grade these". A "real professor" is listed as teaching a particular class, and then assigns a variable amount of work to the graduate student assigned to help.
In this case, the real professor also did all the hard work of lesson planning and designing assessment materials. I got to practice a little classroom management in smaller groups, and I started learning how to follow a rubric while grading.
No-Book, No-Syllabus, No-Fail Class System

Finally, I got my own classes in China. This was a bit like being thrown in the deep end of a trout pool. Initially terrifying, ultimately bewildering, but not actually dangerous. There were sometimes textbooks and sometimes not. There was no kind of departmental organization, no standard rubric or exams.
I was told that should a student fail, it was my responsibility as the teacher to let them take the test again, and if they still failed, to make the test easier and let them try again, and then if they still failed, they would be allowed to pay a fee to pass anyway. It seemed like a horrible waste of my time to fail anyone at that point, so I had a grading curve that gave the worst performing student the lowest possible passing grade.
It was the first time I was responsible for an entire course, from syllabus to final exam. I had to make all the assignments, all the quizzes, all the exams, and all the grading rubrics from scratch. Sometimes I also had to make the course reading materials from scratch too.
Most of the time my lesson plans were fly-by-night because I had no guidance and extremely minimal resources (like, chalk… and maybe occasionally I could get copies made if I was lucky). Mostly we had fun. I had a lot of very driven students and that made it easier because they wanted to learn and practice and ask questions. They were mostly only children from farming families who were under a lot of pressure to succeed in university and then make enough money to lift their families out of poverty. Students were hardly ever absent because their class leader would report them for skipping. Communism, eh?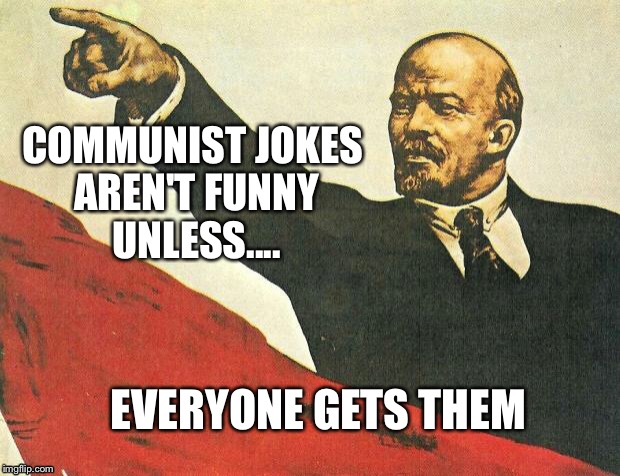 Over the course of the school year I got better and better at making plans, and learning how to judge how well an activity would work or how long it would take. I still made a lot of mistakes, but no one was watching except the students and they are by and large a very forgiving group about anything that means less work for them. I didn't really make any progress on assessment techniques, however since most of my graded assignments were designed to be fail-proof.
Get You Some of That Training

I decided to get some more education before my next job. I tried to get into a program for an actual teaching certificate, but I discovered (despite a major teacher shortage) that WA state (where I lived at the time) would only offer teaching certification education as part of a (very expensive) master's degree. The Americans reading this already know what a university degree costs, but for the rest of you:
And that's just undergraduate, aka Bachelor's degrees. If you want a Master's in something, well…
But what about financial aid? Loans, grants, scholarships? Oh, that is only good for your first degree at any level. So my existing MA disqualified me from getting any aid at all on an M.Ed. while at the same time Washington State law made it impossible for me to get a teaching certificate without getting that M.Ed. The extra schooling didn't phase me, but the extra $40,000 for even the shortest 18 month program (not counting cost of living during said 18 months) was just untenable. So, when people ask me if I'm a "real teacher" or a "qualified teacher" and what they mean is, "do you have a certificate to teach in America?", I get a little cranky.
Unable to afford a shiny and expensive teaching license, I went off to a local school in Seattle to get my TESOL certification. I took two quarters (WA schools are on a quarter system, 1 quarter is 10 weeks) of part time classes at a total cost just under 2500$ and was able to keep working while I did it. Of course I know it's not the same. Of course I know that people who were able to get those M.Ed. programs got a much better education in teaching than I did. I'm never going to try to say a TESOL is equal, but it's better than nothing. I can't do anything about the financial gate keeping except take what's left.
Nearly all overseas English instruction jobs require the TESOL or CELTA these days. A quick note to aspiring ESL abroad instructors, – DON'T DO THE ONLINE COURSE.  There are a lot of places offering TESOL online for a fraction of the cost, but most good jobs will not take your online certification. If all you want is a gap year abroad, fine. Take a crappy job that doesn't need a TESOL at all and have fun working to death. If you actually want a decent job and some good tools to do it with, invest the time and money in a brick and mortar school to do your TESOL, classroom observation, and classroom practice experience hours.
I got the TESOL because I'd been out of teaching a few years. The change in qualifications was part of it, but I also wanted something on my CV about teaching that was more recent when I started applying for jobs again. There was a lot of the material that was familiar to me from my previous experiences, but it was nice to see it all laid out in a clear way instead of the hodge-podge I'd cobbled together from trial and error. I still use stuff I learned there.
A Kingdom Where Students Are Paid
In Saudi I also taught university students. It was an intensive English certificate program they could do as an add on to their degree program. In reality, it was an adult babysitting service. I only taught women because gender segregation was still mandatory at the time. The women were paid to go to class. How's that for culture shock?
They were in class for 5 hours a day with me (with breaks). Their level was very low despite 6 years of English language study prior to our program. Even though there was a better guide as far as materials and exams went, the school's program was primarily based on an experimental kind of "self evaluation" that involved the students making portfolios of their work to show their progress through the semester, and then being evaluated on that progress with half the grade being from the teacher and half from themselves (with teacher veto power for obviously undeserved 100% grades). Again, I was basically in a no-fail, no-absence kind of program. Being absent meant not getting paid for the day, so it was a rare occurrence. Unlike my Chinese students, these ladies weren't motivated to succeed by their family or future because as women in Saudi Arabia they reasonably felt that they had no future beyond making babies. (side note, this was before the new crown prince started noticing that women are people, so maybe that will change soon?)
The day was divided into 3 sections: Speaking/Listening, Reading/Writing, and A BS Made Up Title to Cover for Wasted Time. I don't actually remember what they called it, but it doesn't matter, it was the arts and crafts /adult day care portion of the day. I had to design creative projects to keep the students busy during this "class" that could show off their English skills to the Dean. The men did things like making videos and other technologically oriented creative uses of language, but girls can't appear on video plus all our computers were sad and broken (unlike the men who had 21st century classrooms with digital whiteboards). So, we got down to it with poster-board and colored markers the best we could.
I also had to make lesson plans every week, which was a pain in my rear, but very good practice. Making lesson plans is one of those things that feels like it takes twice as long as actually teaching does when you first start, but then once you've been doing it for a while you find you can do it in 15 minutes while watching TV. However, they were often useless as things changed from hour to hour at the school, and goals and rubrics would be replaced any time the Dean felt like it.
We had a text book, but the students were not supposed to buy it. If I wanted to use material from the textbook, I had to put it on the overhead projector or print it out. There was too much haram (forbidden) material there for students to have unfettered access. I was not supposed to do more than two printouts a week (that's 2 printouts per 25 hours of education). I couldn't use any music, and was very limited in the kinds of images I could use as well. I spent a lot of time inventing activities that would work with just pencil and paper, whiteboard and marker.
I did have to write quizzes; however, tests were entirely supplied by the textbook publisher and were standardized across the school. They hardly mattered since the projects and self-evaluation notebooks accounted for most of the grade. I don't actually know how many hours I worked because I often spent weekends making class materials and lesson plans. I had no incentive to work quickly because there was nothing for me to DO in my free time there.
Elementary, My Dear

When I came to Korea, I took a job teaching elementary school kids. Whut? I wasn't even sure I could do it, but I wasn't alone. There was a really good structure as far as books and materials, but there wasn't much evaluation going on. Elementary kids in Korea don't have "exams", and even when they do take tests, it's more like a practice thing or a way for the teacher to see if people are absorbing the material. There's no pressure the way there is for middle and high school students. In a lot of ways, that's great, especially for young kids. Elementary kids are also rarely absent because the school calls their parents if they are and wants to know why.
I didn't really do "lesson plans" per se, as the Korean English teacher was primarily responsible for that, and also because the textbooks were broken down into the most insanely easy to follow blocks (2 pages per class, every class; CD with videos and activities included; plus stickers and activity cut outs etc in the back of the book… really… great… books.) I did make a lot of games and fun activities because it was my job as the "guest" or "native" teacher to Make English FUN!
I really wish I'd known more about these kinds of games while I was in Saudi because I think it would have saved me some serious headaches and made the days more interesting. Nothing is really as boring as masses of repetition, fill in the blanks, or black and white worksheets.
I did make worksheets for the elementary kids too, but they were more like puzzles and were only used as "extra" for the kids who finished their regular assignment early, or the kids who wanted to earn some extra points (points were used to get candy, not for a grade).
I also assigned myself some assessment tasks when I realized that things like handwriting and spelling were much harder for the Korean teachers to check quickly and accurately.
Finally, elementary school kids are legally entitled to an education, so no matter how badly they behave in your class you can't send them out. I'm not saying any of these are bad policies. I think in large part, they are great for kids in that age range. I bring it up, however, to contrast my previous educational experiences with my current job.
Going Pro…fessor

No two teaching jobs from my past have been the same. Even when I was teaching the same subject (ESL), I faced different issues of bureaucracy, cultural expectations and limitations, available materials, support (or hindrance) from other teachers and administration staff, as well as my own personal experience.
One thing they do have in common, however, is that all of my past jobs have been effectively "no-fail" and largely "no-skip". Everyone shows up and does the work because there are external consequences of not doing so coming from family, government, or someone higher up in the school than me. Most of my past jobs were pretty laissez faire about the whole "teaching" thing. Some required a greater or lesser extent of paperwork from me, but generally nothing that I couldn't keep track of on a single grade sheet.
Now suddenly I find myself in (forgive me China and Saudi, but) a real university.
The paperwork here is a little daunting. There is a digital attendance tracker. Students install an app on their phones and then scan into the classroom when they arrive. I have to double check this, of course, because some smart alecks think they can run in before I get there, swipe their phones and then skive off while being digitally counted as "present". Despite the fact that I always catch them, some still haven't figured out how.
There's another program that tracks the classes and students. I recently had to enter midterm grades on this all Korean website, and navigate adding a make-up class to the online schedule so that it would sync with the digital attendance tracker. Fortunately the office staff here are AH-MAZE-ING. They made little instruction sets with screen shots and step by step instructions. I love them so much.
I'm also tracking all the grades in some Excel spreadsheets that were designed years ago. I'm not required to do it this way, but since I am required to have the same overall weight for each aspect of assessment (attendance, participation, homework, quizzes, exams) everyone says it really helps with the math, as in, you don't have to do any. I have a paper version for back up and my own sanity.
I don't have too much in the way of lesson planning or test making since everyone teaching the same level/using the same book is meant to be on roughly the same schedule and administering the same quizzes/exams. They've been teaching this stuff for decades, so the lesson plans and materials are all mostly made, available in Dropbox or Google Drive depending on the Team Leader's preferences. I still have to check for mistakes or updates, and sometimes I'm a little blown down by what I find, but overall, it's quite effective.
As the semester goes on, I'm getting faster at all of this, and more confident about making changes for my own needs. I'm actually hoping that next year I can start re-incorporating games into my lessons again. For the time being, I only get to use my fun games in the "extra credit" class I teach once a week in the Language Lab since it has no set book or lessons.
In a stunning move toward self-responsibility, our hours are not tracked. We're expected to be in class during class time, but all the other various tasks of teaching are entirely up to me where and when I do them. Some days this means I'm in the office until 9pm. Other days I'm out after only a couple hours. Sometimes I'm doing marking in my pajamas with Netflix on in the background. The flexibility is great, but I also realize I never truly *stop* working since students can and will message me at any time.
Most magically, this is probably the best support network I've ever had at an educational job. It's a little bit stunning and now that I've had a taste, I never want to work solo again!
Students Are Allowed to Fail
It's not just the paperwork and administrative tasks that have changed with my new placement. The students, student interactions, and student expectations are wildly divergent from my other schools.
In the past, Korea was a lot more like my experience of China. (I hear they are changing, too, but I haven't been back in a while) Students worked hard to get good test scores and get into a university, but then pretty much skated through an undergraduate degree afterward. Nowadays in Korea, students still have to work their butts off to get into university, but then they are expected to be self-responsible hard working adults once there.
My university has a rule for the English department that only a certain percent of each class can receive an A or B grade. They call it a "curve" but it's more like a ceiling. No matter how many do well, only the very best 15% will get an A. Another 30% can get a B, and everyone else will get a C or lower. Failure is entirely an option. 
I just can't seem to get over the fact that I'm allowed to tell a student "tough" in response to some abstract complaint.
I don't mean real issues. I'll help a student all day long if they are genuinely trying to learn and are having stuff happen. I was texting one at 11:30 pm the other day because they were really worried they'd have to know the nuanced difference between "intelligent, smart, and clever" for the vocabulary quiz. Even after being told that for quiz purposes they could be used in the same way, they still wanted to understand the actual differences which is really great! I was fine spending my free time on that.
Conversely, I had another student who was upset they were marked absent on the first day of classes (they were absent) and tried to argue with me for 30 minutes about why they shouldn't be marked absent (because they were in another city) and why they shouldn't loose points for trying to show me the absentee records on their phone during class instead of doing the work I assigned. That gets no sympathy at all, and eventually I dumped them on the admin staff who told them the same thing I said, only in Korean and in a sterner tone of voice.
Those are two very obvious examples of the opposite ends of the spectrum, but most of my student interactions are much harder to track and I spend a lot of time trying to weigh the effectiveness of my previous teaching styles developed in the no-fail/all-attendance environments when I'm clearly surrounded by students who think they can get away with coming every other class, or halfheartedly doing the homework, or making up terrible excuses for why they didn't.
Some of these are so far outside my realm of experience, I can only stammer and stare when they happen. I had a student tell me they would miss class (good for telling me in advance) and I responded that they would still be marked absent (unless they had an official note), but could make up the quiz if they came to my office another day during the week, to which they replied, "thank you". When the next class came around, I asked why he hadn't come to take the makeup quiz. He told me he didn't understand my text. How was I even supposed to know that? Now he has a zero.
I'm still banging my head into my desk over these kids while my team leader (who is a very dedicated teacher and works quite hard and no he isn't reading this blog, I'm just saying his reply is not born from laziness) is telling me to just say, "tough cookies" and move on.
All my instincts are to ensure that my students do the work in class and succeed. It's been my responsibility to ensure this for my entire teaching career. I can't just park myself in the front of class and lecture. I still move all around and talk with students one on one because I know they won't speak if everyone can hear. I can't just wait for students to ask me why they got that question wrong, or expect them to read the syllabus or homework, so we spend class time on it.
I think that some of my habits and instincts are good and helpful, but I can also see that some of them are causing me undue stress in this new environment and it's going to take me a while to figure out what to hold on to and what to set free.
What Does Your Teacher Do?
Although most of my experiences have been as an ESL instructor abroad, I feel like the wild variation in the practical experiences of teachers is true in most fields. So, the next time you hear someone snidely remark, "those who can't do, teach" think about the teachers in your life, in your kids lives. What do they do? What limitations are they laboring under? How much of what you're complaining about is even something they control? Why I haven't you called your local government officials to insist teachers all get paid fair wages for the work they do? How is the job in their school/community/country different and unique? How are they making the world better?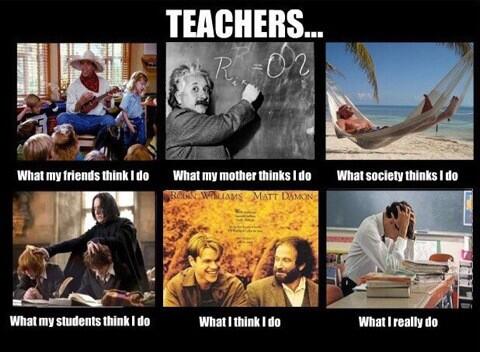 Then buy them some chocolates or something cause this shit is stressful.
---
Heyo! Still writing about the less travelly aspects of my life these days, but I'm pleased to announce that I am going to Nagoya, Japan over the long holiday weekend ahead (that is Children's Day aka Golden Week). One of my friends from Busan got a job at a university over there (yay!) and I've decided to go and visit, stuff my face with Japanese food, and traipse through as many parks and gardens as possible. It might take me a couple of weeks to write about the trip, but I promise there is travel writing in the very near future.
In the mean time, I've taken up macro-photography as a springtime hobby. If you like pictures of really tiny things, you can check out my Instagram for a collection of extreme close-ups of flowers and cute little bugs.