At some point I realized that my EPIK Orientation post is one of the top 5 on this site and I thought, now that I'm leaving, it might be useful to some people to see what I learned about EPIK in the last 2 years. Like everything I write here, it is my experience and my story, not some definitive article, but it is my hope that my perspective can help a few of the hundreds of new EPIK recruits who enter Korea every February. It may seem a bit negative, but this isn't a rag on EPIK post, it's a look back: Things I experienced. Things I learned. Things I wish someone had told me. Things there were no way to know until they happened.
I'm not writing every good experience here because I'm trying to focus on things that I learned the hard way, that were not good surprises, or that could have made my life easier if I'd known sooner. And also because I wrote a lot of my good experiences as blog posts or Facebook updates or even Instagram photos while they were happening.
I chose to stay a second year. I think EPIK is a great opportunity. It's generally agreed that with few exceptions the quality of job here in Korea for ESL teaching is 1) University, 2) EPIK, 3) Hagwon. EPIK offers reasonable working and teaching hours. It offers paid holiday leave on top of the national holidays that is 2-3x what hagwon teachers get (if they get any), and it offers paid sick leave which most hagwons also don't offer. There's far more of a support structure for newly arrived teachers as well. 4 stars: would recommend.

---
Public School in Korea


Schools are graded: A-D, the A schools are the richest and best performing schools while the D are the poorest and lowest performing. The "good" news is that the Korean government seems to be interested in putting extra money into the lower grade schools, but there's only so much the money can do.

Teachers don't work for a school, they work for an office of education: Here in Busan, that's BMOE. My contract is with them, and they get to decide what school(s) I work at in their district. But even Korean teachers are at the whim of the Office of Education within a structure. Korean teachers go to special teaching universities and pass rigorous exams to become teachers. Once they are placed with a district, they will stay there unless there is some extenuating reason to move and they apply for transfer. Korean teachers stay at a school for 3 years and then move to a new school in the district. Preference is given to teachers on a points system. Years of experience count toward their points, but they also get more points for a class D school than class A, so even younger teachers have a chance at getting a "good school" after they serve 3 years at a "bad school".
No one bids to go to a class D school, which means working here I've been mostly surrounded by teachers who do not want to be here and are just biding their time until their 3 years are up and they can go back to a decent school. This is insanely discouraging for me, and I can only imagine how much more so for the students who have no choice. At best, I have a co-teacher who doesn't want to be here, but out of a sense of duty will do her best while she is here. At worst, I have a co-teacher who complains about the students every day, who cancels class or ends early at any excuse, and who goes to her doctor to try and get medical leave for "stress" because the students are "just so awful"… spoilers, they're not actually that bad.
In elementary (I can't speak for middle and high, sorry) the students spend most of their time in "homeroom" where they learn most subjects from a single teacher. The homeroom teacher is almost exclusively responsible for discipline and is the only point of contact with parents. English teachers are "subject teachers" which means even the Korean English teachers are second class teachers, looked way down on by homeroom teachers, and generally given crap. Somehow, homeroom teachers don't think subject teachers actually DO anything. Which is by and large a load of hooey, since subject teachers often have to do more lesson planning on a tighter schedule and are often assigned additional administrative tasks for the school.

The Principal Principle
Not only are the schools massively different depending on if it's A-D, elementary, middle, or high, all the schools have drastically different policies that come from the principal. Many of them will push to see how much extra work they can get you to do. You could try to force the letter of the contract (although it's best to do that only as a very last resort because people will resent it), but it's wiser to find culturally sensitive ways to stand up for yourself at work. Politeness will go a long way to smoothing the trail, but how you're treated is going to be wildly different from everyone else in your intake because the principals make 70% of the rules, and the CTs make another 10-20%.
Your contract is very vague on school responsibilities. I personally found that I was expected to operate a "morning greeting" program 6 months of the year where I would stand at the school gates with some of the older students and make every student arriving read one English sentence form a signboard before proceeding to their homeroom. Other teachers have to run reading clubs. Some are required to participate in teacher volleyball, while I've never even been invited. This is all based on the principal and the CTs.
It depends on how your CT and principal get on with each other too! My first year CT had a great relationship with the principal. I'm fairly sure he thought she could do no wrong. She got away with all KINDS of stuff. But my principal does not like my second year head CT. He yells at her, embarrasses her in front of other staff, belittles her, and generally doesn't trust her. Because of this, she's far less willing to ask for things on my behalf (not because she doesn't care about me, but because she doesn't want to get yelled at by him), and he's far more likely to jump down her throat if something isn't done perfectly.
That first year head CT lost most of my intake paperwork. We still don't know where my checklist for the apartment move in is. We had to redo several things. She filed my Korean tax exemption a year late… just, NOT good at paperwork. But now that I'm leaving, the principal is mad at the current head CT for not having these things, and is making her chase down the first year head CT to get her to sign new versions of 2 year old paperwork. That's how much he likes one and hates the other. And it definitely impacts my experience at the school.
By the way, keep copies of everything for yourself, just in case.
Your Role as the Guest English Teacher
For myself and the other EPIK teachers I talk with regularly, the sense I got was "you're not a real teacher". Because all the Korean teachers went to a special university and are constantly undergoing training updates to be public school teachers, they are certified in a way you are not. Your basic job is to be an English speaker. A living recording. I felt far more like a department resource similar to a computer lab or library than I felt like a teacher. Eventually, my CTs came to realize I had actual skills and we did more collaborating, but I was lucky and it still took time and effort.
It all depends on your principal and your CT (co-teacher). English subject classes are run by a Korean teacher who may or may not actually speak English. They teach the English class alone when you aren't there. They might plan all the lessons, or they might only plan lessons they teach without you. They might teach with you, or they might disappear on days you're in their classroom (even though they legally aren't allowed to do that for student safety reasons). I've personally had one CT who mostly liked to plan her own stuff, but close to half the time when she'd talk with me about it, she was open to changes I suggested. I had a CT who did all the planning and told me exactly what she wanted me to do. I've had a CT who wanted to plan and run the "lesson" portion but have me plan and run the "game" portions. And I've had a CT who didn't seem to understand what lesson planning was at all, so I eventually just started telling her what I was going to do and letting her work around me.
I have friends who only speak as a kind of classroom demonstration and never run lessons themselves. I have friends who are expected to plan and run the second half of a lesson without attending the first half. I have friends who are expected to plan and run the entire lesson without the aid of their CT.
They cannot prepare you for this at orientation. They try, but it's not going to really sink in until you're doing it.
Remember, you are not their equal. You will never be treated as such. If you are temporarily made to feel like you are, there will come a time when you run into the wall of foreignerness and there will be times when, for better or worse, you know your role in this school system is purely for show.
Speaking of things being for show… a lot of what you, your CT, your students, and your school do are all for show. Most of orientation is for show, so that the schools can say their foreign teachers completed so many hours of training. Any activities you do beyond class are strictly for impressing parents or the school board.  You will have "open classes" where parents and the admin staff can attend, but those will be carefully orchestrated performances that bear little resemblance to a daily classroom experience. I had people from the school board come to my class twice during winter camp this year… to… see…. I'm still not sure.
That morning greeting thing I had to do? Solely so that parents would see my very white face smiling at their little ones every morning. We tried our best to make the sentences relevant to something they were doing in class, but I actually had to argue with the Vice-principal because she thought it would be better if I personally said "good morning" to every single student instead, and I couldn't get her to understand how useless that would be because her focus was on how great it would look to see the foreigner talking with kids where their parents could see them rather than on the learning benefit to the students.
The Chain of Command
Respect flows in order from job title to age to nationality. You are pretty much at the bottom of this. (you're lower down than the Koreans who are younger than you… ) You shouldn't object, or say no, or in any way be direct about any negative feedback.  You get a little latitude because most of them know you don't know the Korean WAY, but it's easy to step on a cultural landmine or simply be confused as to why things are done this way.
Interruptions are going to be a way of life. In the authority structure of Korean work environments, when the boss says jump, you say how high from the air. They will not ask you to come see them when you finish what you're doing, they will just expect you to stop whatever it is and attend. They will interrupt your conversations with other teachers, maybe for 20-30 minutes. Trying to talk about your lesson tomorrow? Well, if the Vice-principal calls your co-teacher, she'll answer and pretend you don't exist until the VP says goodbye, not even so much as a, "this could be a moment, sorry, I'll let you know when I'm done.
I managed to have a conversation about this with my CT and while she can't do much about the people above her, she has at least been willing to work with me so that if she calls me to talk about our next lesson and I'm working on something else, I can ask for a few minutes to get to a stopping point. But before we had this cultural heart to heart, we both felt disrespected. Her because as my supervisor, she expected Korean style obedience. Me because I feel like the only reason to not let an employee get to a natural stopping point while working on something is because they're in deep trouble.
And yes, I did just say I argued with the Vice-principal. There is often a workaround for the foreign teachers, but I only talked with my CT's bosses after talking to her and having her ask me to go to the Principal or Vice-principal myself. She did this in part because of the problems I mentioned earlier of her getting yelled at, and in part because she knew I could be more direct and get away with it. But please, don't go around your CT or behind their back, as that is a recipe for disaster.
Your Co-Teacher and You
Your CT is the most important person to have a good relationship with at your school, and possibly in Korea. This is the difference between a good work life and a shitty one.
My first year here, I had an amazing head CT (except for paperwork, she was terrible at paperwork). She spoke excellent English, we loved the same books and TV shows, she was energetic and happy most of the time and she liked her classroom to be fun. She also liked to read books or do yoga in the afternoons, and generally did minimal lesson planning so she'd have more free time. She had been teaching English for ages, so that worked for her because she knew what she wanted to do already 80% of the time.
We chatted regularly, shared cookies and coffee in the afternoons, gossiped about K-pop stars or scandals in the news. And I had a lot of free time, too. Which was great. I taught 21 hours a week, and spent about 5 hours doing other class related work at my desk, and the other 14 hours a week in the office, I could work on personal stuff.
That first year, I didn't always get on with my second CT. She was new, nervous, and very strict. But by the end of the first year we had worked most of that out and were doing ok.
I decided to stay a second year. I knew my primary CT was changing schools, but that secondary CT would become my handler and we already had a good working relationship. I knew the second year wouldn't be the same, but I had no idea how much it would change.
Cue dramatic music.
Not only did I lose the fun CT, but I gained a second school. We're office of education employees after all, and we have to go where they send us. In this case, they decided to split me between 2 schools, giving me a horrible schedule, increasing the number of students I spent time with, and decreasing the amount of time I spent with any given student. I need a job where I can have rapport with my students. Jobs where I can't connect with my students are soul crushing to me… so this was a major disappointment. I've done my best to connect with the more than 300 students I see this year, but I don't know most of their names, and I really only have any idea of the ability of the outliers (best and worst). It makes me feel like I can't be an effective teacher, and then I remember that's not really my job at EPIK.
Other than sheer overwhelming schedule nonsense, the second school was fine. The CT was new but she was young and energetic and very glad to have me because she knew I had experience teaching English and she did not.
Meanwhile, at my primary school, the new head CT was losing her shit because suddenly she was "in charge" and our entire co-worker dynamic was changing. Everything I thought we'd worked out and gotten comfortable with was suddenly quicksand because all that happened when she wasn't my "boss". I know I just laid out the hierarchy, but to me, she's still not my boss… technically our CT is above us in rank, but I'm also older than her with more English teaching experience, and while I was happy to do as she was asking in most cases, I wasn't down with the jumping part of the boss-worker relationship. So we had to go through a whole new series of fairly stressful bouts to find our work dynamic again. Which, by the way, is good now… it just sucked having to do it twice with the same person.
Remember when I said no one wants to work at a class D school? Well, that means all the new teaching staff we got in my second year didn't want to be here. It was a penance because they were too low on the totem pole to get any of their top 10 choices. On top of that, when it came time for the staff to divvy up the jobs between homeroom and subject teachers, no one wanted to be the new English teacher either! One woman heard that subject teaching was easier than homeroom (remember that dirty rumor?) so she volunteered, and even though she could barely say 3 words of English, they gave her the job.
Also remember how I said all the teachers go to special universities with rigorus testing? Well, it hasn't always been that way. It turns out that while nowadays teaching universities only accept the very best, back in the day they took the dregs. So depending on the age of your CT, they might have come from an era where academic proficiency was not required to become a teacher.
I went from a year of singing the lego theme song (everything is awesome!) to a year of crying at my desk at least one day a week. Because my CTs changed and I could not make it work. (Although, the nearly year long ordeal of two intractable root canal procedures that required dozens of trips to a variety of dentists and endodontic specialists could not have helped things)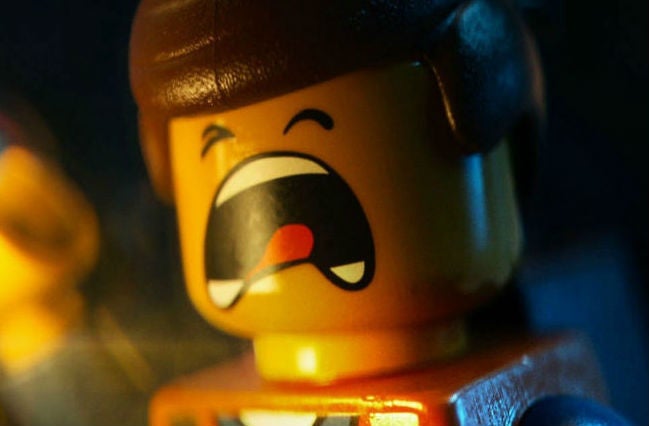 It took me about 9 months to finally get a plan for really dealing with her and it was "don't deal with her". Now I just make my materials and tell her what I'm going to do while I'm in her room. She doesn't get a vote anymore. I'm not suggesting you handle a difficult CT this way. I think my case was extreme. At some point my head CT actually suggested that I simply not do anything for this problem teacher unless I was directly asked. I couldn't bring myself to do that because I just cared about the kids too much. Because my head CT saw how hard I worked on finding a mutual solution, she eventually backed my decision to do it my way and appealed to the Vice-principal to select a different English teacher next year.
I've worked with 6 Korean co-teachers in the past 2 years and 5 of them were great. No it wasn't all lollipops and rainbows, but the other 5 I could at least communicate with and they cared about the students and classes and me, so we could hash it out when things got rough.
You are stuck with your CTs. They are not going away until the school board sends one of you to another school, which only happens in March. 5/6 we cover for each other when one is sick (I mean, it's Korea, so we still come to work, but the well one will pick up the slack so the sick one can do less). 5/6 I can ask for help with things outside of school (advice, translating, calling stores or doctors offices that don't speak English, stuff they don't have to do). 5/6 have my back with the students and the admin staff.
6 isn't a lot either. I've never had more than 3 at a time, but I have friends who have had as many as 11 co-teachers at once. When I think about how different all my CTs are in teaching style and in what they want from me, I get a little dizzy at the idea of trying to do that across 11 people. But it happens.
Plus, you're the only native speaker at your job, so you don't get to have foreigner friends lunchtime like the hagwon teachers do, if you don't enjoy your CTs company, it gets very lonely.
The experiences of myself and my friends at BMOE is not universal, though. Ask 2 EPIK teachers about their CTs and you'll get 5 different descriptions.
I found this article written by a teacher in Korea who finds himself constantly abandoned by CTs and left alone in the classroom. I want to point out that is a) illegal because you as a foreigner are not certified to handle safety and discipline issues.  I asked my Office of Education about it, and while it's ok for us to be alone with kids during camp time (and for the occasional few moments a CT might need to step out to deal with pressing issues), the children are required to be overseen by someone with the right certifications and that's not us. b) the Koreans who are assigned English classes are being paid for the English classes, so if they ditch you, goof off on their phone, etc. they're basically not working when they should be. It's up to you if you want to complain or not, but at least now you know the rules.
Last Minute Everything
The schedule is never what it says it will be. Ever. You will be told about events when they happen, or if you're lucky, the day before.
I joined the monthly dinner club my first year (teachers pay into a fund and then go to a nice restaurant as a group once a month). Most of the time I found out when that one day was the day before or morning of.
Classes can be moved or cancelled or rearranged with zero notice. I will sometimes walk into an empty classroom only to be told by the CT that class was moved to another time. There's a school wide phone system, they could call, but they don't. I was told today that the class I just finished was actually the last time I would see my 3rd graders because she decided not to have class next week after all. Now I don't even get to say goodbye…
Planning your holidays can be rough. You can easily look up the federal holidays and I recommend you book any trips you want for things like Chuseok as soon as possible because all the Koreans booked that 3 years ago. But your school holidays are dependent on camp, and often the principal won't decide when camp is going to be until a week or two before the end of the semester. You can ask them to, but there's no way to force them. And if you buy plane tickets before your time off is set, you could be very disappointed.
Speaking of camp. You won't know how many or what level students you get until about a week before go time. But you need a lesson plan and materials list way before that.
Desk Warming and Other Kiddie BS
There is an expectation in Korean culture about your body being at work = you are working. Public schools are actually better than private companies because most of the time the Korean staff can actually show up and leave at designated times instead of trying to beat the boss in and wait until the boss leaves to go. As the foreigner teacher, you have a strict time in and time out and if they ask you to do more they have to agree to OT. Don't agree to stay late until you get that OT approved, because they WILL try to get you to "volunteer", and according to your contract, if you volunteer, they don't have to pay you more.
I have a friend who has been teaching more than her maximum 22 hours for 2 years because when she showed up, the Korean teachers told her "the last foreign teacher did it" and she didn't stand up for herself. Public schools are infinitely better than hagwons about your hours and time, but it's still important not to get taken advantage of. But also, don't be totally stingy about a few extra minutes on occasion when you're trying to finish some work for the next morning.
However, while you're busy watching them to make sure you're not overworked, they're watching you to make sure you're body is in that school every second they paid for. I know they mentioned desk warming in orientation, but it still drives us all crazy. It's not just that I have to sit around when my work is done. Or that I have to come to school when there are no students. It's that I have to sit around when there's no heat or a/c AND no students… It's that I'm not allowed to decide which of my two schools I'd like to be working at so when the internet is down during desk warming, I can't go to the other place. Or if I have work to do at school A but I'm scheduled to desk warm at school B, I can't change that to get my work done at school A…. it's obstructive.
I also had to sign in and out during winter camp this year because my new VP thought I couldn't be trusted to show up if a Korean teacher wasn't there to see it… I know there are newbies out there who might try to take advantage and skive off, but after 2 years of being at the same school, it was insulting to be suddenly treated as untrustworthy.
Paid Time Off
Your holidays and sick leave aren't exactly what you think they are. EPIK teachers get 11 sick days, and it says in your contract that for more than 3 days you need a doctor's note. BUT. That actually means any non-consecutive 24 hours.
Unless your CT and principal don't care… because that CT who was bad at paperwork my first year? Yeah, I only brought a sick note for my 5 day quarantine, and I was never asked for another one the rest of the year.
My second year with the more rules focused CT, I had a million dentist appointments for which I often left school only 1 hour early, but those added up and soon I was having to bring a note for every visit. Which also costs 3,000 won at the doctors office. On the other hand, one day I was actually too sick to get out of bed, I was told I could not use my sick time because I didn't get a doctors note despite the fact that I had food poisoning and could barely drag myself to the bathroom, forget the hospital.
I explained later to my CT why I wasn't able to go (no car, no family/friends to drive me, no ability to even call a taxi, and unwilling to call an ambulance for non-emergency illness because while the ER costs are low if they deem it necessary, if they think you're wasting time, you get a bigger bill). She sympathized with me, and could tell how awful I still felt the day I returned to school, but there was nothing anyone could do, and I had to use a vacation day instead of a sick day.
Those doctor notes are only good for the day they are issued. Unless you have something like a surgery or a highly contagious flu, they can't issue a multi-day note. So if you want to miss more than one day, be prepare to schlep back to the hospital every single day, or else not get paid time off. More than one teacher has gone to a doctor thinking that note will cover the duration of an illness and returned to work only to find they're burning vacation days or not getting paid for the missed days.
The holidays are also restricted to use for summer and winter break, so unless your principal feels benevolent, there is no way you can make them give you time off during other studentless days. I originally wanted to use my winter vacation days to end early this February. There are no English classes in the last week of the school year and desk warming at the end of my contract when I had so many things to do to get ready to move my life seemed silly. I asked before winter break if I could be allowed to do this and was told flatly "no" because it wasn't official holiday time. Even though I also was told I had to use a paid holiday for my sick day… outside of official holiday time. They said I could use the paid leave to have short days, but not full days off. Yet, it turns out, I'm actually taking the last two days of my final week completely off anyway. As circumstances changed, I have an appointment on that Thursday morning, and I think my principals finally decided it was a reasonable request to just have the last two days off rather than to try and juggle half days all week.
School Computers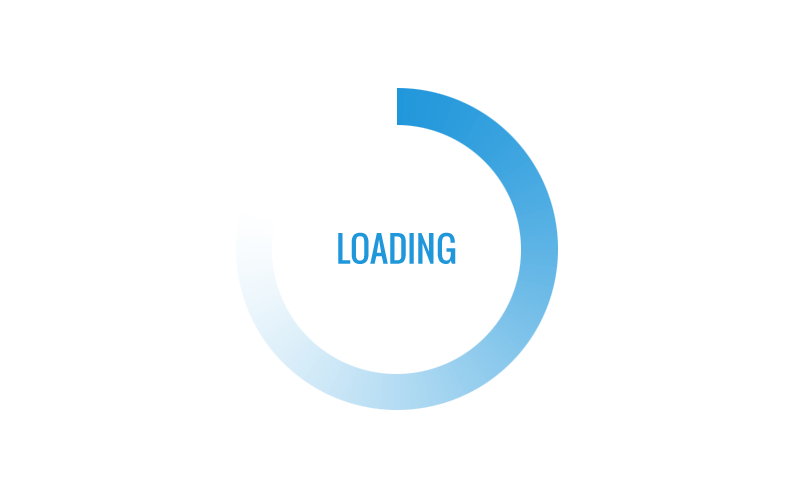 The school computers are all awful. Get a VPN. I can only erratically access my Google Drive from school because of the network's security features. Sometimes, I can't even copy images off the internet which is bad when you're trying to make a PowerPoint and need that clip art. Sometimes one program will only work with the VPN and another will only work without it, so I have to keep turning it off and on. One day Drive needs the VPN, but the next day it won't work with the VPN on. Some days, I have to turn the VPN off and on again every few minutes because the school's network keeps blocking me… I swear I'm not trying to watch porn, I'm usually just trying to get to a picture of a cat eating a hamburger.
They are also sloooooooowwww. Like dial up modem slow. Like, are you sure there's not malware on this machine slow. It's because they have so many redundant security programs running that it eats the processor speed to nothing. And they also never clean them out. The IT person is only at your school for one day a week, so it's best if you can manage a minimum of your own tech support… change that windows desktop into English for a start. Basically, try not to run anything too demanding and be patient.
Everyone hates the messenger program. That penguin is a thing you will come to hate. You can turn it off, but then you miss messages from your CTs. Most of the time, I leave it on with the sound disabled (god it was hell before I got that fixed). Sometimes when I'm working on a thing where the pop-ups get in my way I turn it all the way off. I've also asked my CTs to verbally tell me if they send a message on this thing because I get a notification for every single all-staff message. I've gotten 3 while writing this paragraph. I ignore them. All of them are in Korean and most of them do not apply to you. Some teachers say we should try to copy and paste every message into translate because sometimes there is relevant information. That's… true-ish. Information about school events that might include or affect you are there, and your CT might not think to tell you about them, but I think if you just talk with them and let them know the situation, you can work something out.
Culture Clash
There will be a lot of cultural misunderstandings. And just because one Korean person explains Korean culture a certain way, doesn't mean it's that way for every Korean. I mean, does everyone in your culture represent it the same way? If you feel confused or upset, try to find the specific reason for those feelings, and after you're calm, ask to talk with your CT about it. Ask about the Korean perspective, and let them know your cultural perspective, not to try to get them to change, but so you can understand each other better and find something that works. One CT does not think a teacher should ever have their hands in their pockets in class. Another CT might have her hands in her pockets regularly. Is that Korean culture? No, but they might tell you it is.
Pick your battles. To me, hands in the pockets was just not that important, but being able to come to a natural stopping point in my work before shifting to another task was.
Remember it's not about you. This seems obvious, but I have met some people who had a rough time with this idea. Yes, they brought you over from another country to expose their children to native English speaking and a little bit of cultural exchange, but it's not a "teach your class about your country" kind of experience. Some of the kids I've been teaching for 2 years still can't remember what country I'm from. It's not personal, I know they love me, but it's just not a priority for them at this point in their lives. It's great if you get the chance to share things about your homeland, but it's not why you're here.
Not only are you expected to teach things in English that are familiar to your students (not to you), your CTs might not be interested either. Regardless of the innate interest of your students and CTs, the best thing you can do is be curious about Korea. Let them teach you about their language, culture and food. Show appreciation for it. My students love correcting my Korean and it makes them feel better about their English mistakes. They go wild when I use a K-pop star or popular Korean cartoon character in a PowerPoint. And my CTs are far more willing to listen to my cultural concerns if I demonstrate that I respect theirs first.
The Good Stuff
I've said a lot of scary stuff, but none of it was a deal breaker for me. In the past I've worked at places that were so much worse. Every hagwon teacher I've met here has a harder job than me with less vacation time and no sick time. But more than "it could be worse" there are a lot of things to like about working with EPIK.
22 teaching hours: At this point in my career, it's pretty much my maximum because I believe we should have at least 1 hour of paid working time per hour of paid class time for things like lesson planning, materials prep, and student assessments. More if you're looking to do career development, too. However, since most private academies ask teachers to do 30-35 teaching hours in a week, I appreciate how great that 22 hour limit really is. Also, it's not 22 full hours. It's 22 class hours. I have 4 class hours from 9am to 12:10pm… teacher math.
The good side of desk warming: even though we are forced to sit at these desks for hours of non-productive time, the good news is you're never given "busy work". If you're done with your class prep/homework grading then the time is yours. You can take a nap (some schools have nap rooms for staff), Skype your friends, do yoga, go for a run on the school's track (it's generally ok to wander around the school, but best to tell your CT if you're going somewhere other than the bathroom or your office), shop online, watch Netflix, play video-games, or like me, work on a blog.
Support structure: You are an employee of the Korean government. You are protected by the same workers rights laws as all other government employees here. That is AMAZING. You have at least one (probably more) co-teachers. They can be challenging sometimes, but they are also your best allies. I lost count of how many times I had to ask for fairly simple things, help with finding goods or services, help scheduling repairs for broken technology, help dealing with hospitals and companies that don't speak English. Advice about Korea. Although the CTs are only required to help us with the things that directly apply to the job, most are willing to do more if you have a good relationship and show your appreciation for their extra effort. I see hagwon people on the Facebook page all the time asking for help because they can't ask a Korean at their office. We can.
Cultural immersion: Hagwons tend to hire lots of foreigners together, so hagwon teachers see foreigners every day and can hang out between classes or at lunch or after work quite easily. EPIK teachers are the only foreigner at one or more schools. We spend all day entirely surrounded by Koreans. I found that I had to take an interest in Korean things just to have something to talk about at lunch. And yes, sometimes we sit at lunch and they talk rapid Korean and I get lost and tune out, but more than half of the time, I am included in the conversation. Plus, I can just go to my CT and chat. We can talk about classes, and students and lesson plans of course, but we can also talk about our lives and what's going on in the world around us. It's a much more involved job opportunity because you really have to work NOT to be exposed to the culture around you.
Paid leave: It's really good. I mean, university is still better, but EPIK is better than any job in the US. EPIK teachers start with 18 paid holidays and get more if they stay longer than a year. I managed to have a 10 day trip to New Zealand and a 12 day trip to the Malay Peninsula my first year (weekends). Tell me another job you can afford to take two international holidays a year? Plus, there's a lot of national holidays that give you long weekends when the tour groups run extra trips because they know all the expats are free.
Enforced savings: You pay into the pension plan every month and that's employer matched. Most countries have an agreement with Korea that allows foreigners to cash in that pension fund when they leave Korea. Plus, severance pay is national law here now, so for every 1 year of work you do, you are entitled to a month's pay in severance when you leave that company. So even when I do a bad job of saving from my paycheck (no one's perfect) I'm still getting a little nest egg for every year I'm here. It's not enough to build a retirement plan on, but it's nice.
Healthcare: The only people who complain here are Canadians because they are spoiled people who pay nothing to see a doctor. The rest of us are blown away by the high quality and low cost of healthcare. As government employees, we're on the national plan. But even services that aren't covered are often far more reasonably priced than in our home countries. I've been able to get LASIK and take care of some normally costly dental work here, and I've got a list of other minor things I want to take care of next year because I can afford it here but not in the US.
Tiny Koreans: no, it's not an Asian height joke, I'm talking about the kids. The only thing that can reliably cut through any amount of frustration or culture shock depression any day is the genuine enthusiasm of my students when they see me. I know that I'm extra lucky because I have friends who work at schools and academies that cater to spoiled rich kids and I hear the horror stories. But my kiddos are kind to me. They smile when they see me in the halls or on the streets near the school. They wave. They want hi fives. They are curious and want to share. And their joy is just contagious. I can be having the worst day, but I still smile when I see them smile. They can make me feel like a rock star, and I hope I can do the same for them.
Korea in General
Most of this is EPIK specific, but that "K" does stand for Korea, so…
Shopping: Get into that online delivery as fast as you can. G-market, yogiyo, iherb. Love them. On the ground, basic needs shops are Home Plus, E-mart, and Daiso. Buy things from people on the street. For the love of god, the produce and (at least here in Busan) fresh seafood is much cheaper from the street vendors than any store. Even my Korean coworkers are amazed by the deals I get on fresh seasonal fruit because I am willing to buy it out of the back of a truck.
Pharmacies are only for direct health needs. Not everything needs a prescription, but you will have to ask the pharmacist for what you need because it's not out on the shelves. From cold medicine to band-aids to hand sanitizer. It's at the pharmacy. If you don't know the Korean, ask your CT, use a translating app, or just show a picture of what you need to the pharmacist on your phone.
You can get most of what you need here. Most common medicines (check your prescriptions, and don't assume they have your favorite birth control options, I had to go to Thailand for mine), hair and skin care, cosmetics, shaving and styling. Easy to find many options. What's hard to find?
There is no toothpaste with fluoride. I don't know why, the Koreans are obsessed with dental care but don't use fluoride. You can get it on iherb.
They also don't use deodorant. I did read a study that says they don't as an ethnic group have as smelly sweat as other ethnic groups… this is mostly true, although I do still run into the occasional case of BO in the hot weather. Beauty shops are the places to find the few brands that exist here, but most expats just bring in a case when they go on holiday or buy it from iherb.
Tampons are… just, hard to find. Mostly at Costco, Home Plus, or E-Mart. Pads are easy and in most neighborhood shops.
Plus size clothing (both genders, worse for women) and large shoes. I sometimes buy men's shoes because I'm the largest size ladies shoes are made here. A few places carry larger sizes in store, but online options are easier, and a lot of cities have clothing swaps among the expats to refresh a wardrobe. I have found that bras, underwear, and jeans are the most challenging (read, have never successfully bought in Korea) but everything else is workable.
Socializing: Join the Facebook group for your city. Go to events. Go on tour groups (I like Enjoy Korea best). Go places on your own, the intercity train and bus system is great and cheap. Go to all the festivals. Talk to Koreans. Do not be one of those people who only works and drinks. I mean, if that's all you want out of life, I can't stop you, but Korea is amazing and I really feel bad for the people who come here and never experience anything but their school and local expat bar.
Bank/Phone: KEB Hana bank. No really. As my FB admin says, "the least worst option". Banking here is hard. Make sure your debit card is set for international use (sooooo many people ask every month, "why can't I use my Korean bank card on my vacation in Bali?"), just ask for the international option when you open the account. You can also get your debit card to act as a bus/subway pass if you ask for it.
You can read more about my experiences with KEB/Hana here.
Make sure your phone can do international SIM cards AND Korean SIM cards… I don't know if I just had a bad translation, but I think I almost ended up with a phone that would do only one of those things and I had to explain a few times that I live in Korea and vacation abroad,so I need both to work. They got it eventually.
Learn some Korean. Learn to READ at least. You don't need to be fluent but this will make your life easier. Talk to Me in Korean and Duolingo are my favs that are free.
Google then ask. Foreigners have been moving here in droves every year for a while. It's an annual migration and they all have the same problems, questions and concerns. Chances are, someone, somewhere has asked before you and had the question answered. As much as experienced expats do like helping the newly arrived, we hate answering the same 5 questions over and over. You will be mocked if you ask a question with an easily Google-able answer. Older expats are not a service you are entitled to, they are helping because they want to, so put in a little effort to show you're trying and not just lazily hoping someone on Facebook will do it all for you. That said, if you can't find the answer, DO ASK because someone here knows. I don't know how it is in other cities, but the Busan expat community is very connected and helpful. You don't have to reinvent the wheel or figure everything out on your own.
Is It Worth It?
Hell yes.
I know I wrote some discouraging words, but trust me I've written far more about my wonderful experiences here. Korea, like every country on earth, is not perfect, but it's got a lot going for it, and EPIK public school teaching is a great way to get to experience it all. I hope those of you reading this looking for advice or in anticipation of your upcoming trip to Korea will learn from my experiences, good and bad, and make your own great adventures in the upcoming school years.
If you're feeling apprehensive about your EPIK experience, just go take a look at all of the wonderful things I've shared in the last two years in this remarkable little country.
Jinhae Cherry Blossom Festival 2016 & 2017
Holi Hai, Sailing, first Norebang, Canola Flower Festival
Best desserts & Samgwangsa Lanterns
Sand Sculpture Festival 2016 & 2017
PRIDE: Seoul 2016, Seoul 2017, Busan 2017
Busan Tower, Yongdusan Park, UN Memorial, Dadaepo Fountain, Sulbing, Beomeosa Temple, Jinju Lantern Festival
Boseong Tea Fields (winter), NYE at Yongdusan Park
Boseong Tea Fields (spring) & Jindo Sea Parting Festival
Nami Island & Garden of the Morning Calm (winter)
---
I hope this gives some insight into the nitty gritty of being an EPIK teacher. Of all the things I learned while writing this, the biggest one is that no two EPIK teachers have the same experience. I advise you to read as many blogs and watch as many Youtube videos about this as you can if this is something you are planning to do because one perspective, no matter how detailed, is incapable of covering all the possibilities. Above all, when you come to Korea, keep an open heart and an open mind. You will face challenges, but if you persevere, you will have wild and joyful adventures as well.