Every job overseas I've had so far has provided housing. One of them didn't technically provide, but did everything besides sign the lease and pay the bills. Despite having lived and worked abroad for several years, I've never had to deal with this particular aspect of expat life. Moving to Gyeongju was more than a little nervewracking because I didn't know anyone here, the school was not going to provide an apartment or even help in finding one, and my apartment in Busan would be unavailable by February 25 (2 days after my last day at that job). Not every adventure is a holiday.

---
In the US, when I had to look for an apartment, I would go online (or in the old days, open a newspaper) and look at ads, then go visit the apartment manager and view the unit. The one time I moved across the country as an adult, I chickened out and signed up for student housing so I could put off apartment hunting until I was in the same city. How did I get to this point in my life without having this skill?
I managed to find some online sources for rentals in Korea and was preparing to try to navigate them despite the language barrier, but reviews online revealed that they were just ads for real estate agents and that the listings and photos shown were almost never real. Housing in Korea is usually brokered with a real estate agent, budongsan. Like every other critical service here, they operate during the same hours I was required to be at work in EPIK. Plus, Gyeongju is an hour away from Busan, making a quick afternoon apartment hunt completely impossible.

One of the teachers at the University said her friend who spoke Korean well had volunteered to help me hunt down a place after the staff meeting on Feb 22 (remember, I was getting booted from my existing place on the 25th), and I gratefully accepted, and asked what I could do to prepare because I literally had no idea about the town or about renting apartments in Korea. "No, no, it's so easy, we'll just walk into an agent's office and they'll find you a place that's ready to go."

I did some research anyway.
In Korea, most people rent their apartments jeolsei style by paying for a whole year of rent up front at once. Weirdest part? They get it all back when they move out! I still have no idea how this financial arrangement works for the property owners, but by and large, I think it sheds some light on the crazy world that is "money". Sadly, I had no idea I was going to have to rent my own place so I hadn't had time to save up that much. Ironically, I was going to get enough in severance pay and contract bonuses to bring me up to enough, but I wouldn't get the money in time. Which says more things about how the rich stay rich and the poor loose money, because if you have the money to rent a whole year at once, then you don't actually have to spend it, you just have to let someone else use it for a year. But if you don't have that lump sum, you're stuck actually paying a monthly rent.
Monthly rent in Korea, or wolsei, is still miles lower than it is in the US, and my salary includes a housing stipend so it's not actually something to complain about. I am, however, trying to put aside the cash to change to the lump sum system when I renew the lease next year.

If you can't do jeolsei lump sum, then a large deposit of key money is still required in addition to the monthly rent. The larger the deposit, the smaller your monthly payments, and you get the deposit back at the end (minus damages). That was what I had to do. I read that the key money could range anywhere from 2-5,000 US and I was already worried that the upper range of that could clean me out if I had to pay it before my February payday (which happened to be the same day they were kicking me out).
I tried getting advice about where to live in Gyeongju but as with every Facebook page in the history of Facebook, no two people can agree and at least 60% of the comments will be random, useless, wrong, or cruel. I tried looking at the map to get an idea of where the university was, where the bus routes were and where the good amenities were, but it was really difficult to make sense of the map when I had only been to the bus terminal and university once for the job interview and nowhere else.
Confusion and Disappointment
The day of the staff meeting, I headed out in the afternoon with two other teachers to look for my apartment. First, they went to their own apartments to drop off things and get ready for the march around town. They lived in a more recent development with an elevator and nice view of the river, but as I asked more about what was around them, it turned out to be a whole lot of other apartments. The nearest corner shop was a 5-minute walk and there were no nearby restaurants, cafes or bars. I was trying to be as polite as possible because they clearly liked their neighborhood and thought I would too, but as we walked out looking for the real estate agent, the office of which my guide could not remember the location of, I was getting very disappointed very fast.
The first agent was super confusing. He wrote down a bunch of numbers and my "translator" had no idea what he was saying. Later we realized it was the price difference between the two types of rental agreement, but at the time I didn't really feel comfortable about it and his price points were a little high. We wandered aimlessly around the neighborhood as they tried to remember 'that one really helpful lady". I never want to sound ungrateful when someone has offered to help, but it seemed to me as though they had no plan whatsoever, but neither had they given me any guidance on what I should plan. Agent after agent, we visited. Some had no one rooms apartments, others had only unfurnished units (which in Korea also means no a/c unit, no refrigerator, and no washing machine).

We finally found someone who had a furnished apartment in my price range and we headed off on foot to take a look. The day was unseasonably warm for February, and I had been walking a lot already. I was so hopeful about the apartment, but by the time I mounted the stairs between the third and fourth floor, I realized there was no way I could do that every day. (yeah, I'm out of shape, but unless there's a temple or a stunning view at the top, 3 flights of stairs is my limit). On top of that when the agent opened the door to reveal the room it was so tiny I felt claustrophobic. Trying to stay kind and polite yet be firm, I had to reject it.
Finding an Agent

However frustrating it was, it became clear that I had to get really specific with these agents if I didn't want a top floor shoebox. The list of what I wanted was getting longer with every agent, and predictably, more of them said, no way. Eventually, my guides realized that their neighborhood was really made for families and multi-person housing and that we should go to a different area to find more singles. We called a taxi and while we waited the volunteer apartment finder told me that there were never any taxis on the road in that area but they always showed up quickly when called. As we drove away, I felt intensely grateful that I had escaped that area, bereft of shops, food, and transportation options. It was a lot like the American suburbs, except all apartments and no McMansions.

When we arrived in Seonggeon-dong, I instantly felt better. I could see the plethora of tiny shops, and shops stacked on top of shops that I had become accustomed to in Busan. I knew nothing here would compare to Seomyeon, a bustling shopping, party and medical tourism hub, but it was a solid relief to see that not all of Gyeongju was built on the soccer mom model.
We asked the driver to stop as soon as we spotted a real estate agent (the green one) and headed in. She was the very answer to my prayers. With the mild exception that she did not speak any English, she was perfect. Kind, attentive, and very good at explaining in Korean in such a way that us poor waygook (foreigners) could understand. I realize in retrospect that there are a lot of waygook in this area. Most are not native English speakers, but they can speak a modicum of Korean, so that makes more sense as to how she got so good at explaining things to non-Koreans.

We rattled off the long list of things I wanted and lowballed the price tag (having had some price issues with every previous agent) and she didn't look even slightly phased, but instead nodded confidently and opened up her bright pink planner and began flipping pages and texting on her phone. Within a few minutes, she had gotten in touch with a nearby apartment that was fully furnished and on the second floor, close to the bus lines and the university, with internet included in rent, and well within my price range.
Finding a Room
As we walked over, I was pleased to see a wide range of restaurants and cafes. She pointed out the CCTV cameras and the high school at the end of the road. The presence of the all-girls high school meant extra police presence and security cameras so the neighborhood would be safe for me.
The Facebook group of longer-term Gyeongju expats had advised against this particular neighborhood because it was "too dangerous", so it was clear to see that word was getting around. As far as I can tell, some Thai folks got drunk and had an argument that ended with knives, but it was personal. Additionally, some of the blue-collar expats were creeping on the white-collar expat ladies. Being American, it takes rather more than this for me to be worried, but it was nice to see that the police were taking the issue seriously and I spotted several bright yellow signs about making it a safe alley, as well as plenty of cameras and even some police call buttons on telephone poles.

The building was small with a hair salon occupying the ground floor. We headed up, hoping that the apartment itself would not be a grand disappointment. Looking inside I was instantly pleased. Perhaps my standards had been lowered by the other places we'd visited, but I felt like the layout of the room, and the provided furniture was ample for my comfort. Although it is a "one room" the kitchen, bathroom, and balcony/laundry room all have doors. The main room had not only a bed but also a desk, dresser, armoire, and bookshelf. The only odd part was that the refrigerator lived in the main room instead of the kitchen. 

I was fairly sure I was not going to find anything significantly better, and my guides were starting to lose patience with me. I would not have settled for something that had problems just to wrap up earlier, but I didn't feel the need to go on searching with the evening coming on.
Legal Paperwork
We headed back to the office to draw up the paperwork. In Korea, it's standard to pay a 10% deposit on the day the contract is signed and then pay the remainder of the key money on the day of move in, which was going to be a huge help to me since I could then get my February paycheck in the bank before having to pay the large deposit. The agent was kind and patient and helpful the whole way through. Even when mistranslations popped up, she worked at it until we were all on the same page. Then she had myself and the building owner sign three copies of the lease (one for each of the three of us) and I transferred the deposit and her agent's fee via my mobile app. No sooner were we back out on the street than my guides departed in a rush. I was left with the impression that they had expected this chore to take an hour or so at most and that they somewhat regretted having made the offer of help.

If I had to do this kind of thing again, knowing what I know now, I would have hired one of the professional expat aides. There are bilingual people here who hire out services not only as translators but to find things too. I think I would have been more comfortable discussing my exact needs with someone who was being paid to help me that I had been with someone who volunteered to help. Additionally, she might have been able to have a list of agents and apartments ready for me on the day we met in Gyeongju so there was less aimless wandering involved. Live and learn. This isn't an ad. It's the person I wish I'd called. In case you live here and need her, too.
Here to There

The only thing that remained was to get my crap from Busan to Gyeongju, about an hour away. I had not done any packing prior to getting the job offer because I didn't know if I was going to be moving to a new place in Korea (taking most of my stuff with me) or moving to another country (reducing life to a maximum of 3 suitcases and a carry on). Once I knew I was going to Gyeongju, I thought of the idea of spending a day going back and forth with my 2 existing suitcases until everything was moved, but that would not work for my toaster oven and small shelves. My next choice was to hire a moving company. I knew that one of the other teachers had recently moved from Busan to Gyeongju and asked who she had used. It turned out not to be a company or anything, but just some guy with a van. She called him while we were waiting for the lease to be ready to sign and made arrangements for him to come and collect me and my things that Saturday.
Moving out of my place in Seomyeon wasn't too hard. There was a garage so he was able to pull in and be quite near the elevator. We loaded my awkwardly packed boxes (which I had scavenged from the cardboard recycling piles of nearby apartment buildings) and headed off. It strikes me now that the things we take as normal are constantly changing, because I'm reasonably sure that if someone told me I would be in a minivan with a Korean guy I was paying in cash to move me and all my worldly possessions (pictured here) I would have at very least felt that was a sketchy situation, and yet, there I was, half listening to music in one earbud and half conversing with the mover in broken English. Totally normal.
He was a bit flustered that we had to stop off at the agent's office first, but I had no access to the building yet. I had to make the final payment and get the door codes before we could unload the van. The agent was with another couple at the time we arrived so she offered us tea and we waited in the office while looking at a wall-sized map of the town and discussed the various historical parks. Finally we bustled over to the apartment where I had a rollicking rush of a time trying to get all the information about door codes, gas, electricity, heating, a/c, hot water, and other apartment amenities while trying to haul my boxes and suitcases from the main entryway and up the stairs to my new place. There was no one at all to help me translate that day, and while the driver did speak some English, he took off as soon as the van was empty.
Haphazards of Not Being Fluent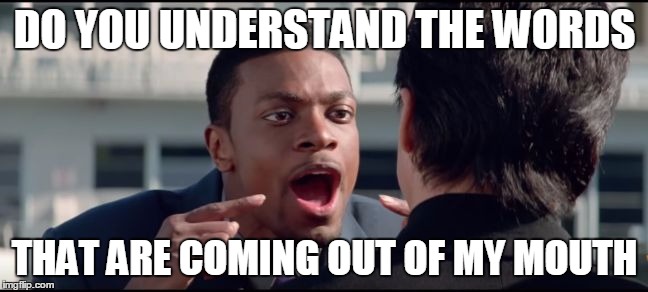 I noticed at once that there didn't seem to be any internet. As this was meant to be included in the price of rent, I was understandably concerned. Additionally, I could not seem to get the heater panel to work properly. It was decently warm that day, and I had a heating pad for the bed, but I knew I would need more than that. They tried to tell me that the phone jack was the internet port and I should simply plug my computer into it, and I'm like, no that's the wrong kind of port. I know that ethernet cables and phone jacks look similar, but they are really not interchangeable. I had to show them an ethernet cable and the port on my computer before they got the point.
The agent wasn't able to get the internet figured out, but I was told if I needed it urgently I could use the computer in the hair salon… which was… very… kind? But ultimately didn't solve my desire to get online and stream shows. My phone kept me connected to email and social media, but a girl wants to unwind with some Netflix after a long stressful move. The agent did manage to get the heat on, but then we couldn't seem to change the temperature at all. The apartment manager was busy and would be for several hours, so I was left on my own until then.


A bit later, the manager (the owner's wife I think) came by and tried to call her daughter to translate for us, but her daughter didn't really speak English either, so things just got more confusing. Eventually, it came down to the fact that they had not installed a router prior to my arrival even though we had agreed on a move-in day, and that it was too late to do anything about it until Monday. I wondered idly if I would have been better off going a block up the road to the nearest mobile shop and buying a wifi egg, but I decided to try and stick it out. She fiddled some with the heater and it became obvious she had no idea how it worked either, and then she left.
I should be clear, I don't expect the people here to speak English well (ok, maybe I expect my students to, but that's my job). I know I live in a country where English is not the norm and I am ok with that. I was able to make my issues clear enough with my broken Korean and simply showing the agent and manager the problem. I don't expect the world to cater to me in English, but I DO expect to have functional heating and other utilities included in my lease (and this one included internet). The language barrier just made that one step further into the absurd and frustrating.
The Internet of Life

I did get internet on Monday, sort of. Some dudes showed up and plugged in a router. The whole internet thing works differently in the US than really anywhere else. In the US, cable guys show up and plug the router into a special cable port in the wall and then activate your internet through that, but the router is just a way to route info from the cable port to Ethernet or WiFi. In Saudi, it was literally just a box you plugged into the power outlet only. I could take the router from my office at school home on the weekends and use it to connect to the internet. In my apartment in Busan, it was wired directly into the wall in a very flimsy connection, but there was no port. Here, the router is apparently plugged into that phone jack they wanted me to plug my computer into in the first place. Maybe that's why it's crappy internet? I don't really know.
I spent several hours fighting with it that Monday, however, trying to first set up the WiFi and a WiFi password since I did NOT want everyone in the building all up in my WiFi and the dudes who "installed" (took it out of the box and plugged it into the wall) also had no idea how to do that part. I was using my phone to look up expat blogs about the WiFi router to see if anyone could explain it in English. Finally, I found one, but I ended up having to go through the steps multiple times because the connection was so shabby and the websites kept timing out.
Again, it's not so much that I expect my Korean router to come with English instructions as it is that I expect the two experts who came into my home to install it would know how to set up the wi-fi and password. That's set-up guy stuff, right? Otherwise, why are there two of you in my house? I also read the Korean instructions and they did NOT contain the necessary information either. I suspect this is the cheapest company on the market.
Eventually, I got it set up and was all ready to go with my security and passwords and wifi, but then I realized it wasn't strong enough to stream, which is about 90% of what I do with my computer at home. (I write at the office or in cafes). Thankfully, I purchased a loooong ethernet cable back in Japan when I was living in an apartment that only had wifi in the public rooms, but needed wires for the bedrooms. It's a little awkward, but it works more often than not and I haven't felt the need to throw the router out the window since that first day (at least, not more than once or twice).
The Mystery of Ondol Heating
The heater is still a bit of a mystery. I think there are some loose wires and that the reason we couldn't move the temperature is simply that sometimes you have to push the button 10-20 times before it registers you're trying to do something. I've thought about trying to take this up with the management to see if they'll replace the panel, but I just haven't had that much energy. I'm also working on understanding the mode which turns the hot water on without heating the whole room.
In Korea, apartments are heated by hot water in the floor (ondol). If you look that up, you get these great old images of fire heated homes. 
However, modern Korean homes do not rely on open flames for heating, and instead make the floor warm by means of pipes filled with hot water. The same hot water you use to bathe or wash dishes in. If you want a hot shower, you have to turn on the water heater, but if it's not winter, you may not want to turn on the floor. Of course, all the buttons are done up in some kind of shorthand, so Translate is no help, and thus I'm back to exploring the wide world of longterm Korean expat blogs to see who was helpful enough to post the meanings.
Why am I not posting the meanings here, you ask? Because I'm less than 40% sure of my interpretation and I just can't put out information that sketchy. Plus, every place has a different dang way of doing it. I left detailed instructions for the next person in my old apartment because I knew what all those buttons did after 2 years of living there. I still have no idea what the words next to the buttons were saying because of the whole shorthand issue, but at least I knew what they DID.
There are three lights on my new heating panel. I have so far figured out that one of them is everything is hot (floor, water, etc), and that one of them is hot water only, but I still have no idea what the third light is for. It seems to be an "away mode" that is designed to keep pipes from freezing in the winter if you're gone, but I don't know how that's different from doing either of the other 2 modes and just setting the temp at something low. Hopefully, I'll figure it out before I go on holiday next winter.
Home Sweet Home

However much I miss my floor to ceiling windows and two different places to sit in my last apartment, I am happy beyond reason to have a shower that is capable of both pressure and heat simultaneously and understands that there is a temperature range between scalding and freezing.
There isn't a security guy downstairs 24/7, but the salon ladies are nice and there's a code access to the stairwell and garage, so people can't just wander in. I've had a few packages delivered and the postman has no trouble leaving them at my door, safe from the weather and the traffic.
In the meantime, I've visited Daiso to get a few extra doodads for the kitchen, I've moved the old tube style tv out to the balcony and converted the tv stand to a nightstand. It took a couple of weeks for me to make it all the way through the final boxes, but I have managed to decorate the room with all my little pretties so it feels more like "home" every day.
Have some more spring flowers from campus 🙂 And, as always, thanks for reading ❤